Today marks the end of March, Women's history month.
This month has been an interesting and eventful one for women in Nigeria, from the rejection of 5 pro-women policies by Nigerian lawmakers to the nationwide women's protests that saw the lawmakers rescinding their decision.
What better way to end this month than to eulogise and celebrate a serial glass ceiling breaker, a woman constantly blazing new trails and setting new paces for women in Nigeria, Africa, and the world.
Dr Ngozi Okonjo-Iweala is an economist, a global finance maven, fair trade pundit, human welfare champion and an international development professional with over 30 years of experience working in Africa, Asia, Europe, Latin America and North America.
The Delta-born economist started her illustrious career after graduating magna cum laude with an AB in Economics from Harvard University in 1976. She went on to bag a PhD in regional economics and development from the Massachusetts Institute of Technology with a thesis on Credit policy, rural financial markets, and Nigeria's agricultural development. The American Association of University Women (AAUW) awarded her an international fellowship to support her doctoral studies. From there on, Dr Okonjo-Iweala emblazoned her ingenuity on global finance and economy.
Dr Okonjo-Iweala had a 25-year stint at the World Bank as a development economist and rose to the number two position of managing director, operations. She was in charge of the World Bank's $81 billion operational portfolios in Africa, South Asia, Europe, and Central Asia. During the 2008-2009 food and financial crises, she championed various World Bank programs to assist low-income nations during the 2008–2009 food and financial crises. She presided over the IDA replenishment, the World Bank's successful drive to generate $49.3 billion in grants and low-interest credit for the world's poorest countries, and was a member of the Danish Prime Minister Anders Fogh Rasmussen's Commission on Effective Development Cooperation with Africa.
A true patriot, Dr Okonjo-Iweala answered the clarion call from her country, Nigeria, to serve as the Finance Minister twice (2003-2006 and 2011-2015) and briefly acted as Foreign Minister in 2006; she was the first woman to hold both positions. During her first tenure as Finance Minister in President Olusegun Obasanjo's administration, she led negotiations with the Paris Club that resulted in the cancellation of US$30 billion of Nigeria's debt, including an outright cancellation of US$18 billion. She initiated reforms ranging across macroeconomic, trade, financial and real sector issues that steered the fortunes of her country for the better.
In her second stint as Finance Minister in President Goodluck Jonathan's administration, Dr Okonjo-Iweala initiated women and youth empowerment programmes like the Growing Girls and Women in Nigeria Programme (GWIN); a gender-responsive budgeting system, and the highly acclaimed Youth Enterprise with Innovation Programme (YouWIN); to support entrepreneurs, and create more jobs. She also led reforms like GIFMS (Government Integrated Financial Management System), the IPPMS (Integrated Personnel and Payroll Management System), and the TSA (Treasury Single Accounts); this enhanced transparency of government accounts and strengthened institutions against corruption.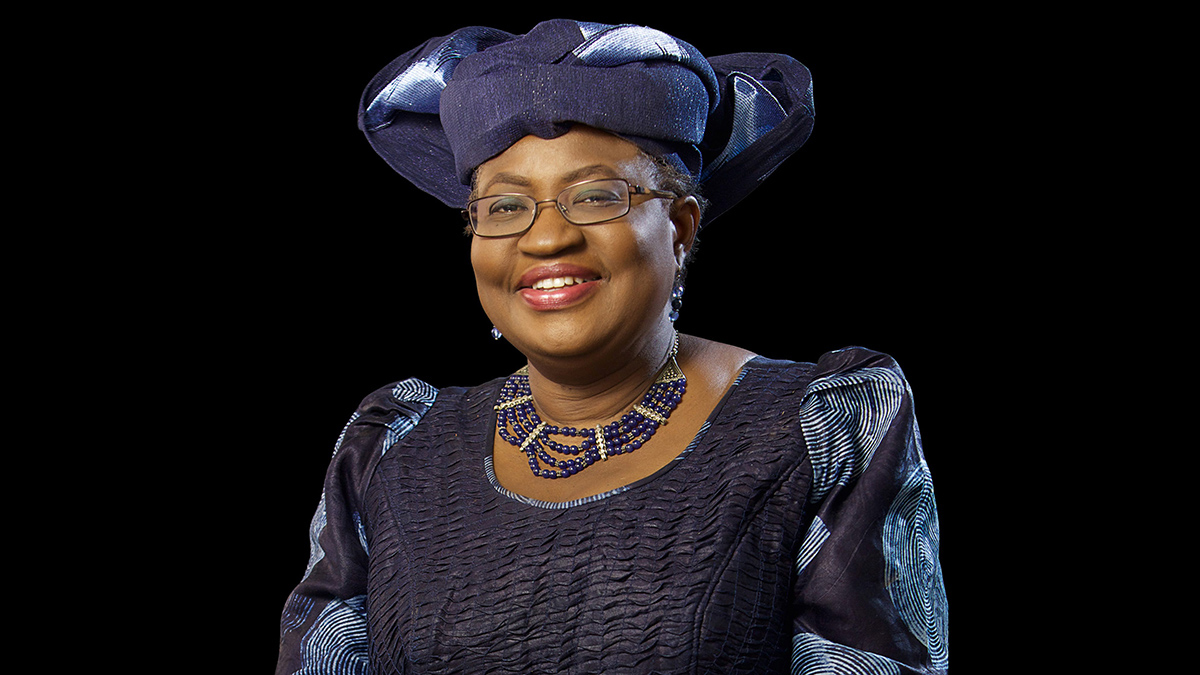 At the international level, Dr Okonjo-Iweala is a force to be reckoned with in the global economic and financial space. She sits on many boards like Global Alliance for Vaccines and Immunisation (GAVI); an organisation that has immunised 760 million children globally and saved thirteen million lives, MINDS: Mandela Institute for Development Studies, Danone, Carnegie Endowment for International Peace, Peace and Security, One Campaign, Twitter, Rockefeller Foundation, Georgetown Institute for Women, R4D: Results for Development, ARC: African Risk Capacity and Earthshot Prize, Standard Chartered Bank and a host of others.
Recently, Dr Okonjo-Iweala was appointed as African Union (AU) Special Envoy to mobilise international financial support to fight against COVID-19 and WHO Special Envoy for Access to COVID-19 Tools Accelerator. To crown it all, she was unanimously appointed the Director-General, World Trade Organisation, becoming the first woman and first African to hold such a position.
What a woman!
Dr Okonjo-Iweala is the author of numerous articles and books. Some of her works include; Women and Leadership: Real Lives, Real Lessons co-authored with Julia Gillard (Penguin Random House, July 2020), Finding A Vaccine is Only the First Step (Foreign Affairs, April 2020), Fighting Corruption is Dangerous: The Story Behind the Headlines (MIT Press, 2018), Reforming the UnReformable: Lessons from Nigeria, (MIT Press, 2012), Mobilizing Finance for Education in the Commonwealth (Commonwealth Education Report 2019), Shine a Light on the Gaps — an essay on financial inclusion for African Small Holder Farmers (Foreign Affairs, 2015), Funding the SDGs: Licit and Illicit Financial Flows from Developing Countries (Horizons Magazine, 2016), and The Debt Trap in Nigeria: Towards a Sustainable Debt Strategy (Africa World Press, 2003). She also co-authored with Tijan Sallah the book Chinua Achebe: Teacher of Light (Africa World Press, 2003).
She is the founder of NOI-Polls, Nigeria's first-ever indigenous opinion-research organisation, and the Center for the Study of Economies of Africa (C-SEA), a development research think tank based in Abuja Nigeria. She is a Distinguished Visiting Fellow at the Center for Global Development and at the Brookings Institution, premier Washington DC think tanks.
Dr Okonjo-Iweala has a plethora of awards and honours from international organisations and bodies. She has been listed among the 50 Greatest World Leaders (Fortune, 2015), the Top 100 Most Influential People in the World (TIME, 2014), the Top 100 Global Thinkers (Foreign Policy, 2011 and 2012), the Top 100 Most Powerful Women in the World (Forbes, 2011, 2012, 2013 and 2014), the Top 3 Most Powerful Women in Africa (Forbes, 2012), the Top 10 Most Influential Women in Africa (Forbes, 2011), the Top 100 Women in the World (The Guardian, 2011), the Top 150 Women in the World (Newsweek, 2011), the Top 100 most inspiring people in the World Delivering for Girls and Women (Women Deliver, 2011), Condé Nast International's 73 "brilliant" business influencers in the world. The awards are just too many.
Oh, don't get me started on honourary degrees. I don't think I have enough space for that.
The world-renown financial expert is married to her heartthrob, Dr Ikemba Iweala, a neurosurgeon. The union is blessed with four children and three grandchildren.
At 67, Dr Okonjo-Iweala is still ruling the world.
She is a colossus, a role model, an enigma, an institution, and a great inspiration to many women, reminding us of the endless possibilities and greatness in every woman.
Are you still sitting on the sidelines?
Join Dr Ngozi Okonjo-Iweala to #breakthebias.